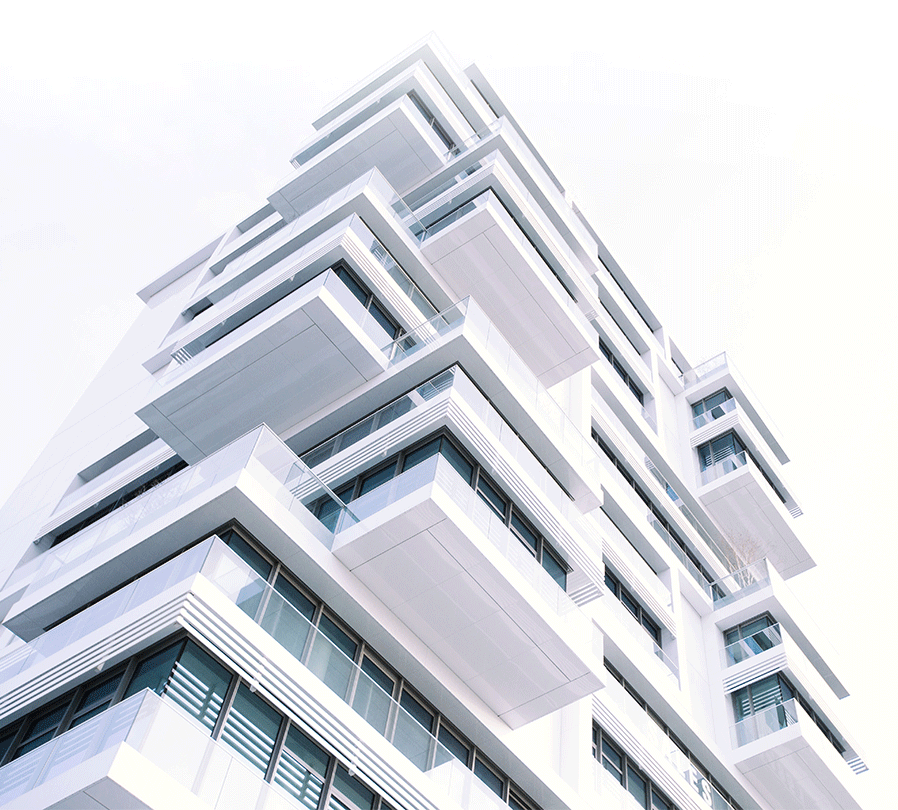 Latest standards


in property management

Technological maturity meets an innovative management approach. This is how a comprehensive property management tool fully integrated into the housing automation system is created. And it is used for managing more than one property! Communication, operability, analysis - the three pillars on which we base your business in a stable way.
01
A central platform for investment management and contact with clients at every stage of development.




02
Easy optimisation of operating costs and transparent control of expenditure.



03
Added value and real support for consumer decision-making based on reports, analyses, predictions of user behaviour.



04
Remote management of entire buildings and individual flats from anywhere in the world. Full mobility in meter reading, controlling heat, water, lights, documentation and repair management.



A complete tool

for the Private Rented Sector

Do you want to increase the attractiveness of your investment? Are you looking for a tool to manage housing in not just one or two, but in dozens and hundreds of your developments? We are here for you. Based on the experience that housing automation has given us, we have developed a reliable tool for remote management of housing resources. A single app for flat control and administrative management of all aspects of tenancy. The most comprehensive possibilities come from combining a web-based CRM platform for the manager with a phone app for the tenant. And this is the model we are creating at Appartme rent.


"The first fully comprehensive tool on the market dedicated to institutional rental. This is a digital connection between administrators and managers, and landlords. A win-win tool."
Relationship management,


the CRM platform for the manager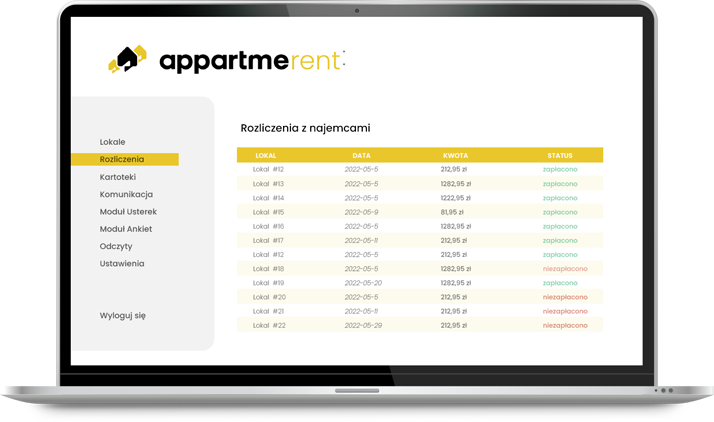 Control and give control. In Appartme rent you can not only control the temperature or water in the flats. You can easily activate a 'vacant property' mode that will automatically disconnect the electricity and water in the flat, you can manage repairs, keep records, generate and check contracts, have access to remote meter readings and also to alerts when an appliance is disconnected or unpaired. And all this is available in a clear, intuitive web platform.

In addition to the administrative benefits, you also gain full control over your investments and your customers enjoy the comfort offered by smart living and smart housing. A win-win situation.
Mobile app

for your tenants

In addition to an efficiently managed building, your tenant also benefits from Appartme rent. A fully mobile phone app allows makes it possible to stay in touch with the community, reserve common spaces, monitor meters, report faults and also, and perhaps most importantly, use smart home automation. Controlling lights, heating, water and electricity at the sockets from the phone is a competitive advantage and a convenience for the tenant. "This is an innovative solution that is developed in response to the needs of both rental management companies as well as investors and their tenants. Compactness, functionality and ease of use are just a few of its strengths. Our tenants are looking for modern ways of contacting us while investors seek transparency in their operations."
Ilona Stanik, Senior Consultant PRS & Capital Markets at Hamilton May
We are trusted

by the largest Developers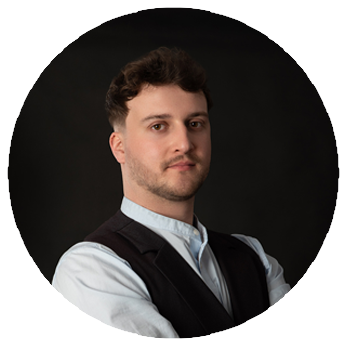 Wojciech Sękul
Business Development Manager