One solution for your investment
Appartme is a single app for managing multiple areas. We deliver a product that is a real answer to new market challenges. It's a comprehensive ecosystem that sets a new standard in housing and directly affects the interest in your Investment.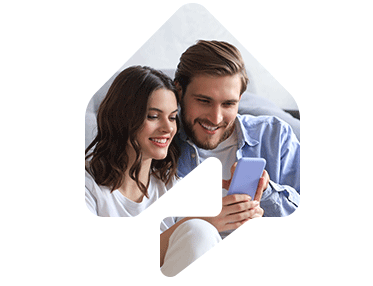 Automated
home
Appartme is a hybrid home automation system that allows analogue and mobile control of four main areas of the apartment: lighting, electrical sockets, heating and water.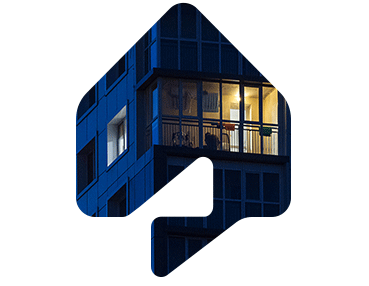 Property
management
The application also integrates administrative functions. You can pay your administrative rent, bills, and even interact with your neighborhood community and virtually vote on community resolutions, all in one place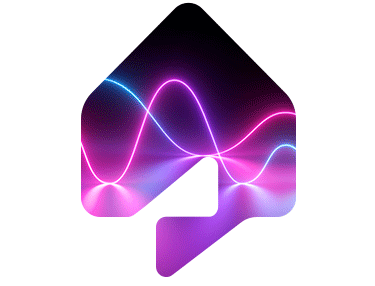 Utility
consumption control
Our very own app provides access to real-time measurements of electricity consumption. This is the best way to monitor the efficiency of the electricity use in your house. You can also generate weekly, monthly, or yearly reports.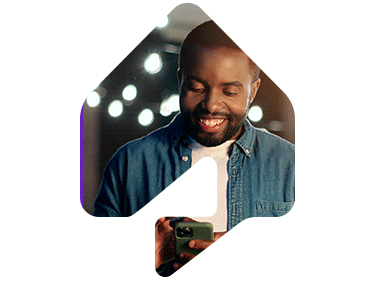 Additional
Services
Take advantage of the ability to pay all your bills with one click. You can pay your electricity, gas, Internet, or phone bills from all the large providers in one place, saving both time and energy.
All solutions in one app
Our very own app is the heart of the Appartme system and allows you to fully manage your residential automation with your Smartphone. We give you the ability to control your apartment from anywhere in the world. Our partner integrations are an important component of the app as they provide features like monitoring utility consumption and video intercom calling. We are constantly improving our application and introducing new functionalities.
Residential electricity management.
Residential lighting control.
Heating system optimisation.
Water valve control. . Additional features extension with Appartme plus devices. Utility consumption monitoring through the app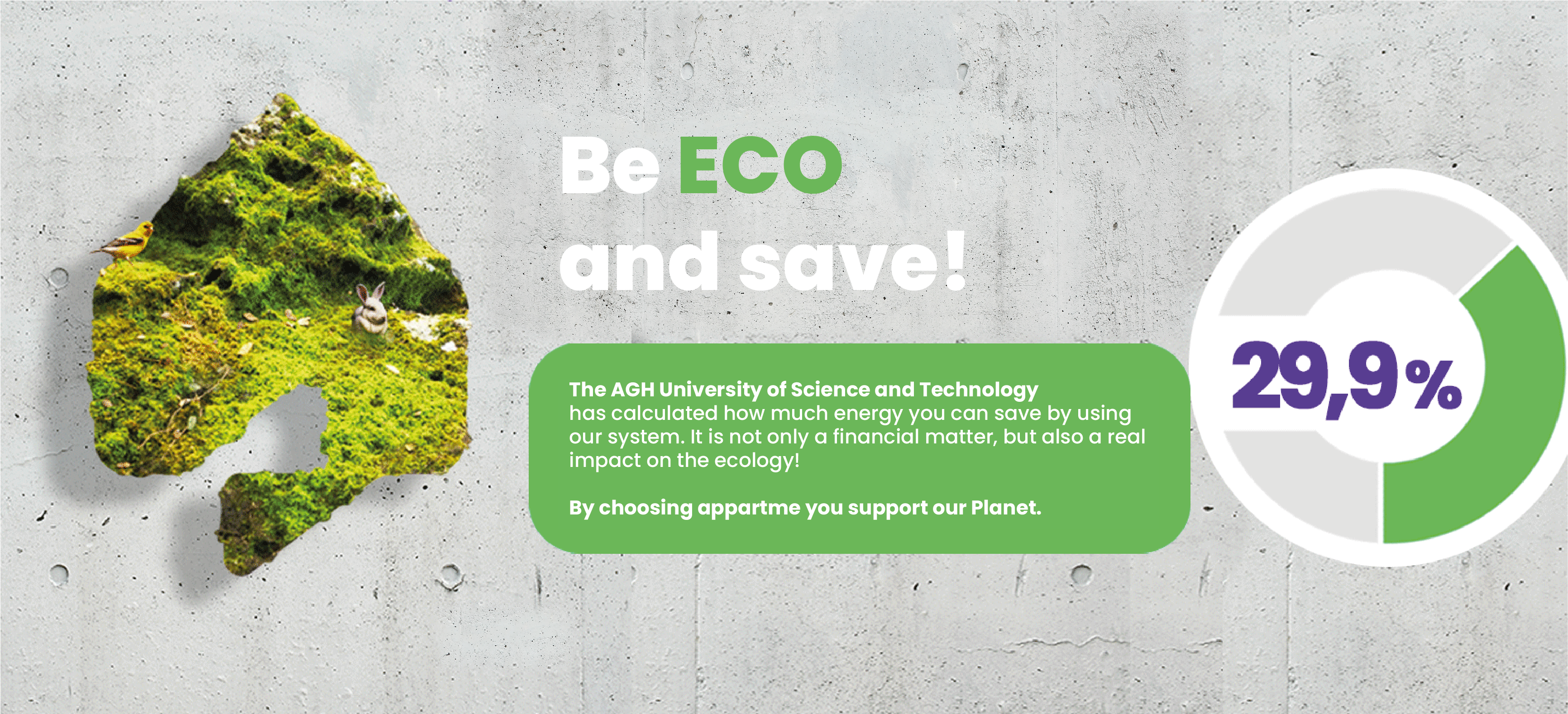 Choose real action
Nowadays, the ECO-friendly trend is almost everywhere. Our approach to going green and reducing our carbon footprint is very strong. We start with ourselves, every day trying to live in harmony with our Planet, while also providing a solution that is not a marketing gimmick but a real tool to take care of our Earth.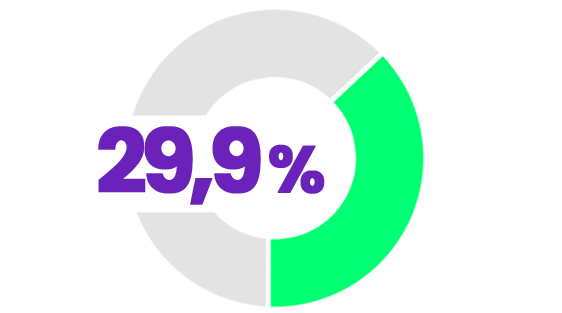 Real savings
The consequence of using the Appartme system is an increased energy efficiency of the apartment and optimisation of thermal energy consumption, which directly translates into lower bills, i.e. generating savings.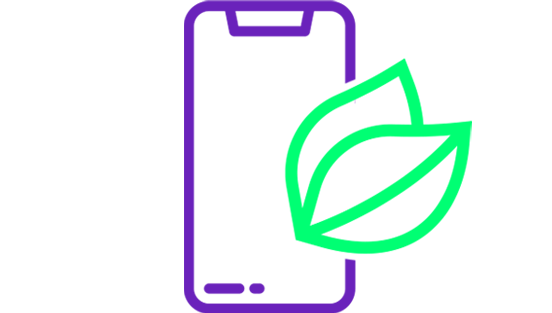 Conscious utilisation
Thanks to the hotel button you can activate ECO mode with a single click. This helps avoid overheating and turns off standby devices. Also visible in Appartme app.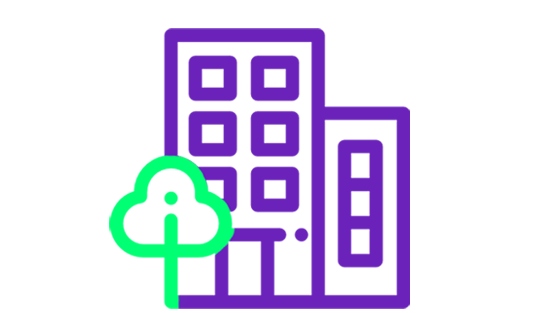 Eco-Investment
Appartme allows you not only to save money but also to live an ECO-friendly life and reduce your carbon footprint. Since public awareness has increased, this has become an extremely important issue in recent times. Appartme allows you to adjust the system to your needs. The customer can expand it with additional devices.
A truly functional system
Appartme residential automation system has been designed from start to finish with you and your needs in mind. We don't have colourful lights or virtual assistants. We focus on optimising daily activities so that every home user simply has a better life.
Market leader in home automation
Our solution is already used by the largest Developers in Poland, but our plans are much greater. Our system is slowly becoming a standard on the market and more and more individual customers are asking about installing our system in their development. Join SMART Developers and increase the value of your investment.
You can count on us
Our marketing team is at your service. We will help you create a communication strategy for your target customer and provide sales materials. We will also train your sales team to effectively present Appartme to your customers.