Appartme Eco Heat Package
Appartme Eco Heat Package
PAKIET-O-O
The Appartme Eco Heat package consisting of three Appartme Thermostatic Heads and the Appartme Sensor Gateway will give you control the temperature in each room and save on heating costs.
Installation of heads as well as the Appartme Sensor Gateway does not require an installer visit.
Power supply
2 AA batteries (alkaline)
System Requirements
iOS 8 or higher, Android 4.1 or higher
Operating Temperature
0 - 40°C
Accessories included
Extended Ejector Diameter: 6.5 x 13/9
adapter M30 x 1,5 x 24
adapter RA M30 x 1,5 x 18,5
adapter RAVL M30 x 1,5 x 7,5
Battery life
up to 365 days
Temperature range control
Anti-freeze mode 5 - 15°C
Automatic mode 5 - 30°C
Automatic mode 5 - 30°C
Total measurment range
0 - 50°C
Frequency of temperature measurements
every two minutes
Noise level
less than 35dBA
Maximum water temperature
90°C
Radiator thread size
M30 x 1,5mm
Pamiętaj, jeśli zakupiłeś system Appartme w Murapol, możesz skorzystać z oferty
montażu urządzeń dodatkowych za darmo przy okazji instalacji systemu.
Uwaga! Promocja nie łączy się z innymi akcjami promocyjnymi, w tym z rabatami konsumenckimi.
Dowiedz się więcej pod adresem support@appartme.pl lub pod numrem telefonu 573 208 347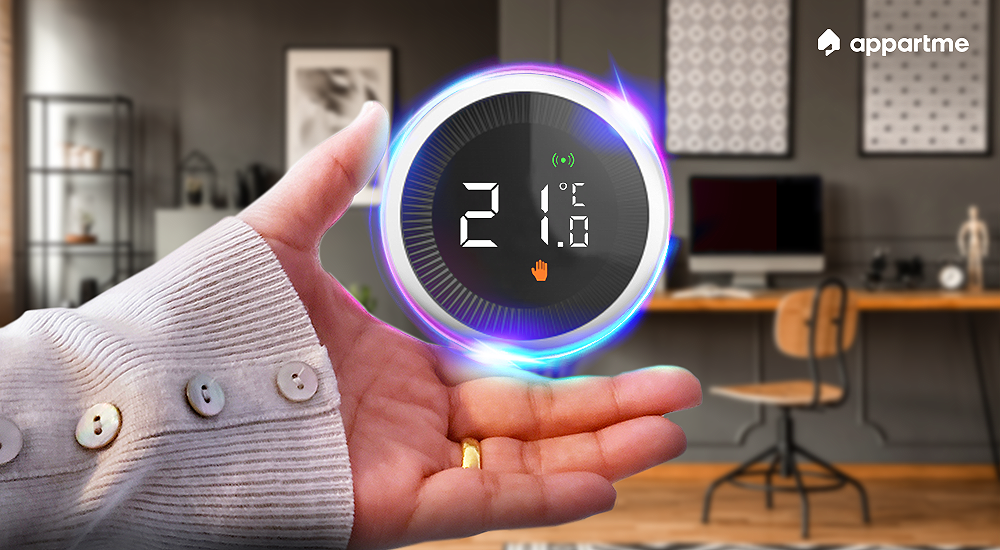 Control the heat consumption in your home
With the Appartme head you can consciously manage the heating in your home. By installing them on all radiators you can really improve heat consumption. Use the app to control temperature of each head from your smartphone. The smart head gives you full control over the temperature in your home, and with the special Appartme Sensor Gateway, you can control them from anywhere. For example - you went away for the holidays and forgot to turn off the radiators? Want to dry your laundry faster or increase the temperature in your child's bedroom? This will no longer be a problem. You can do this remotely.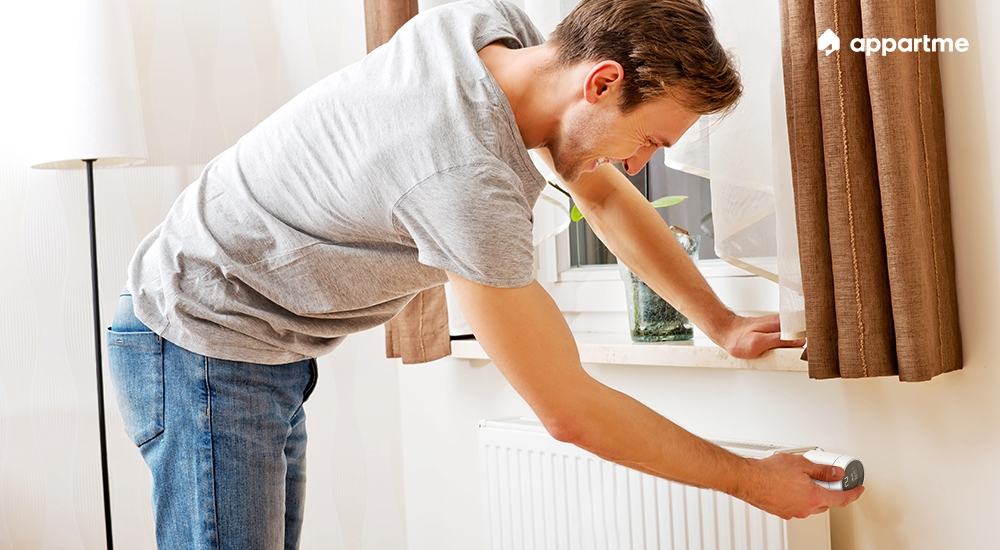 Save
This, of course, directly translates into costs. A perfectly set temperature in each room is the best possible way to minimise them while maintaining the thermal comfort suited to your needs. Plus add in the time you are away from home and not overheating. Then you pay much less, which means you producing truly significant savings. Make your home more comfortable, control the temperature consciously and start saving.
Set a schedule
To make it easier to control the temperature in your app, you can set a schedule for each head. Set the temperature you want at night, during the day, and on weekends. Smart thermostats in the heads adjust the room temperature according to household preferences and prevent them from overheating or cooling unused spaces.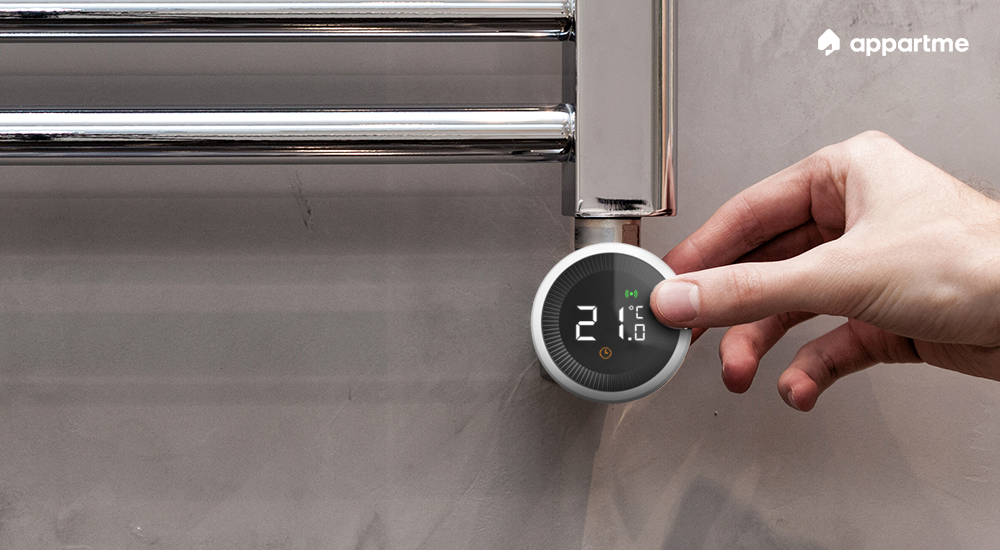 Precision
With the Appartme Smart Head, you have the ability to set the actual temperature you want for the room. You don't need to guess anymore. The typical manual head has only indicative levels from 1-5, which will not provide this precision. The device is accurate to within 0.5°C. It has a built-in temperature sensor that reads the ambient temperature, can detect an open window and adapt to the current situation. When the window is open, the heating will stop working.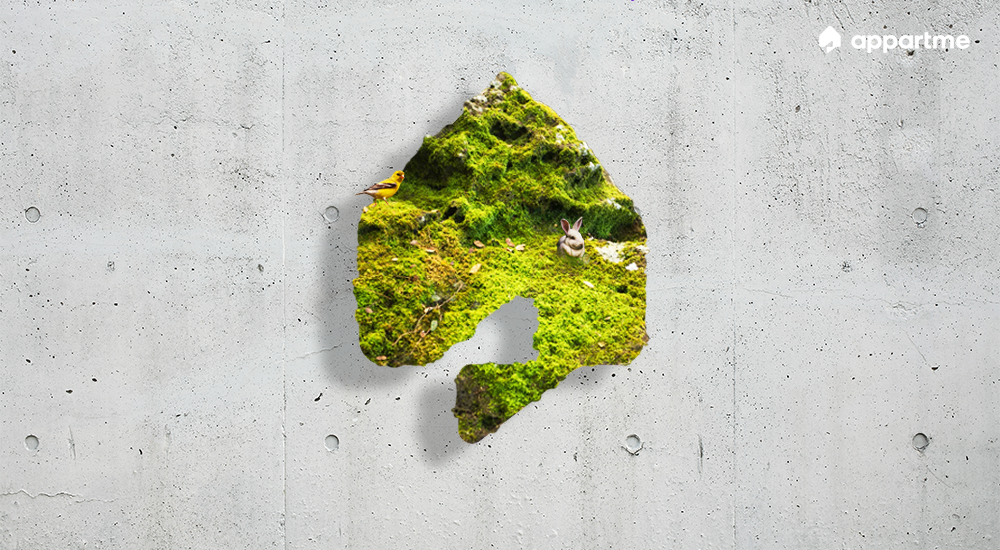 Ecology
Nowadays, more than ever before, being responsible and informed global citizens is very much desirable. The responsibility to care for the environment and make it better - not just in the short term, but in the distant future - rests with all of us. That's why the whole world is wondering if we can take a step towards going green. Would you like to do something to save our planet from climate disaster? By using smart heads and aware heat management, in addition to financial savings, you have a major impact on the ecological state of the Earth, specifically, reducing CO2 emissions into the atmosphere.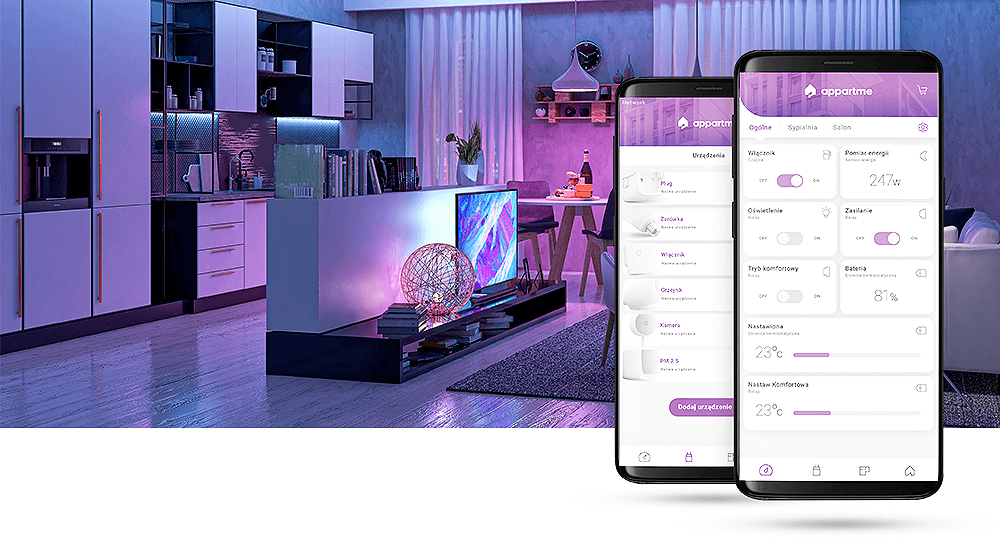 Appartme™ application in Polish
Thanks to our very own app you can control all Appartme devices. You can also use it to manage our residential automation system. It is available free of charge for Android and iOS smartphone owners. The app adapts to the user's preferences and is very intuitive. You can add your favorite devices to your desktop, and the room and house division allows you to control your home, office, or rental apartment at the same time. Our team is constantly working on new solutions to make your life more comfortable every day.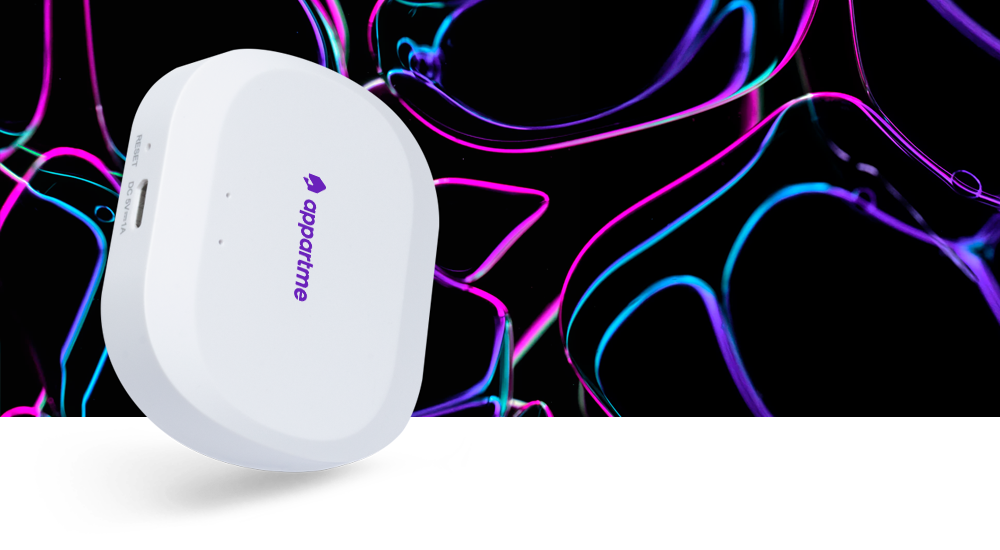 Appartme Sensor Gateway

The Appartme Sensor Gateway is a small device that allows you to connect your Zigbee devices to the Appartme mobile app and the Internet using your local Wi-Fi network. It will allow you to remotely control all Appartme thermostatic heads. Gateway is also required for full functionality of the Door and Window Sensor and the Temperature and Humidity Sensor. Sensor Gateway Zigbee from Appartme allows you to connect up to 45 Zigbee protocol devices, which means one device is more than enough to connect the heads and sensors installed in your home. The range of the device is from 10 to 30 meters, depending on propagation conditions.